Get to know the services, strategies, and culture that drive our business.

A Firm Founded on Integrity
Our mission is to serve our clients by combining sound strategies and strong investments to help them pursue their financial goals while acting with honesty, respect, and integrity. We are a recommended SmartVestor Pro and have been affiliated with the Ramsey team since 2005.
Retirement & Wealth Accumulation Strategies
Life Insurance & Long Term Care Insurance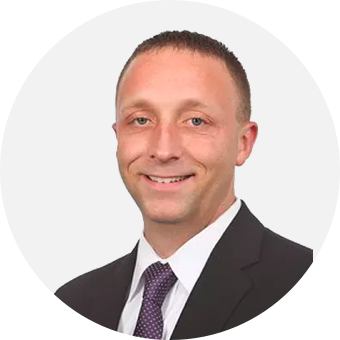 Eric Grzegorski is our estate planning attorney. Eric meets with our clients 2 times per month to set up:
Disclosures and Disclaimer:
401(k) Rollover: Before rolling over your retirement account, consider all available options, which include remaining with your current retirement plan, rolling over into a new employer's plan or IRA, or cashing out the account value. When deciding between an employer-sponsored plan and IRA, there may be important differences to consider – such as range of investment options, fees and expenses, availability of services, and distribution rules (including differences in applicable taxes and penalties). Depending on your plan's investment options, in some cases, the investment management fees associated with your plan's investment options may be lower than similar investment options offered outside the plan.
Roth IRA: A Roth IRA offers tax free withdrawals on taxable contributions. To qualify for the tax-free and penalty-free withdrawal of earnings, a Roth IRA must be in place for at least five years, and the distribution must take place after the age of 59 1/2 or due to death, disability, or a first time home purchase (up to a $10,000 lifetime maximum). Depending on state law, Roth IRA distributions may be subject to sales taxes.
Disclaimer: For a comprehensive review of your personal situation, always consult with a tax or legal advisor. Neither Centera Advisors LLC nor any of it's representatives may give legal or tax advice. 
Experience the difference when you manage your wealth, with Integrity.